303 Products
A unique range of cleaners and protectants for all types of marine craft, 303 products are proven to be the most effective solution to the problem of UV induced slow fade. This has made them the world's most 'manufacturer recommended' products. Suitable for RIBs, inflatables, yachts, dinghies and sport boats, 303 products will clean, restore and protect your marine fabrics.

303 Aerospace Cleaner
Removes dirt and grease from vinyls or pvc seating and boat covers and will even degrease your engine and other machinery. Strong enough to clean oil tanker holds yet safe enough to wash vegetables in, the cleaner is dilutable for a variety of applications and is environmentally safe being non-caustic, non-toxic and biodegradable.
303 Aerospace Protectant
Protects the cleaned surfaces against UV degradation and stops colour fade while repelling water, soiling and airborne contaminants. Non greasy and easy to apply, 303 protectant will not affect repairs and is recommended by leading manufacturers for use on Hypalon, PVC and urethane blends. Recommended and used by Bainbridge and other leading sail makers for all Dacron sailcloth. Use it on Neoprene, latex and rubber seals on wet-suits or dressiest and apply it to clear vinyl windows to restore clarity and prevent further damage. safe and effective on leather, carbon fibre, Lexan and acrylic panels. use it on windows and windscreens to maintain vision and ease bug and contaminant removal.
303 High Tech fabric Guard
Protects absorbent materials such as canvas boat covers, canopies, biminis, dodgers and all your breathable outdoor clothing. Restores water and dirt repellency to factory new levels. Fabric Guard protects against water and oil based stains and keeps fabrics stain resistant for longer, it also prevents mildew formation and lasts longer than silicone based products.
Fibreglass restoration
Use 303 Protectant to restore the colour and shine to your fibreglass hull without the need for buffing. No need to ever wax again, just maintain protection against UV damage with regular applications of 303. Alternatively, for faster results, buff 303 Protectant directly into the gel-coat for a glass-like finish. It is extremely economical to use and negates the need for future compounding and buffing.


Yamaha chooses 303 Products Inc.. for Co-Label Partner
Yamaha and 303 Products have unveiled their co-label packaging for 303's High Tech Fabric Guard™. Because of the products quality and the reputation of 303 Products Inc. for its superior support programs, High Tech Fabric Guard was chosen above all other water repellant products by the motor-sports manufacturing giant.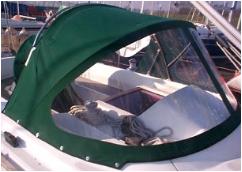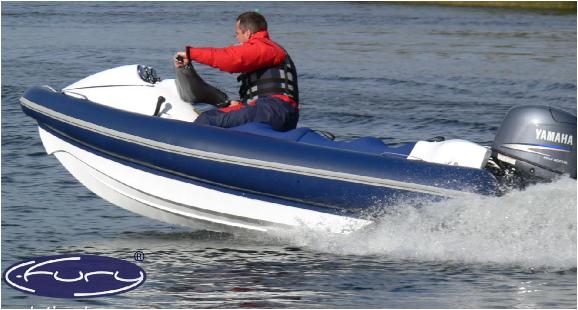 Henshaw Inflatables Limited are the makers of the famous Tinker range of sailing inflatable dinghies and suppliers of RIB collars to the RIB Industry, including the Ministry of Defence and RNLI.
"We have tried and tested the 303 Aerospace Cleaner and 303 Aerospace Protectant and find them both very effective. The cleaner cleaned our hypalon boats and the protectant protected them. What more can we say? We heartily recommend them both."










When it comes to protecting your boat there is no safer and more effective solution than 303 Aerospace cleaner and protectant
If you have just purchased a new Sports boat, RIB, Dingy or any other marine craft then The Polishing Company can provide you with an easy to use solution to protect your investment.
303 products are the worlds most manufacturer recommended cleaners and protectants and are fully endorsed in the UK by Henshaw Inflatables, Tornado Boats, MakMarine and Cobra Ribs, to name but a few. RIB International recommend our products to RIB owners to maintain their RIB's and protect them from the UV fade.
R.I.B International magazine recently reviewed our products:
"I found the 303 Aerospace Cleaner to be very effective at cleaning and 'enlivening" the RIB's synthetic fibre upholstery as well as it's stainless steel work. The 303 Cleaner and Aerospace Protectant also proved very effective in removing the more stubborn stains and marks on the RIB's GRP surfaces .The polyurethane sponsons and rubber shone up with a superb lustre after treatment with 303 Aerospace Protectant.
Giving the 8.5m Tornado a full valet took about 3 hours and I have to say that the boat looked in showroom condition when completed.
Tornado One was left out in the yard for several weeks in all weathers without it's full cover after valeting and the 303 protectant proved a highly efficient UV barrier as well as weather protection for all the boat's surfaces.
Two months later the hull only needed a cursory once over to bring it back to its pristine condition.
I would thoroughly recommend these products to both clean and restore and they will assist greatly in the protection of your RIB's hull and tubes from the rigours of UV exposure and sea-water."
Hugo- Montgomery-Swan. Editor-RIB International Magazine


303 Products on Boats
"I have recently started using 303 on my boats gel-coat and seating areas. I am a picky owner who waxed 3-4 times a year and spent hours on cleaning the interior. The 303 is keeping the gel-coat looking great with almost no effort compared to what I used to have to do. The interior is equally as easy, the seats, dash etc.. look great and are easier to keep clean when treated with 303, and they don't have that greasy feel. I also used the 303 High Tech Fabric Guard on Sunbrella covers with wonderful results. I am telling all my boating friends to stop waxing and get some 303. Hats off to some great products. By the way, 303 is giving me the same results on my cars."
The Barbee Family
303 Aerospace Protectant
Today's manufacturers make kayaks, canoes and inflatable watercraft from a variety of materials including gel-coat Fiberglas, polyethylene, ABS and other plastics. Inflatable paddling toys are typically vinyl (PVC). For protecting all these materials, 303 Aerospace Protectant is the product most manufacturers recommend.
DRY SUITS - latex cuffs and collars. Latex rubber is one of the most environmentally sensitive materials there is, VERY difficult to protect from UV and Ozone. Guess what dry suit manufacturers recommend? What the U.S. Navy uses? Right...to protect the latex...303 Aerospace Protectant.

Check out what this kayaker discovered
I'm a long-time sea kayaker who purchased a Kokotat Gore-Tex driest. In cold-water kayaking the latex seals are a life-support issue - not something to gamble with. I expected to get two or three seasons before replacing them. Following the manufacturer's instructions, I've used 303 on the seals - not as often as recommended, but often enough. After seven seasons, they're still stretchy and strong. As far as I can tell, they're as good as new. 'Hard to believe, but absolutely true.
Thanks for a product that really works!
E. S., PhD, North Carolina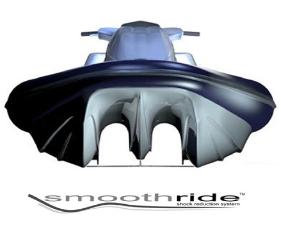 MakMarine choose 303 for the revolutionary
c-fury 390S
sports RIB
When MakMarine launched their new c-fury RIB they chose 303 products to clean and protect it.
303 Aerospace Protectant keeps the blue Hypalon looking like new and 303 Fabric and Vinyl Cleaner take care of removing daily grime.
They even use 303 High Tech Fabric Guard to protect the transport cover.
The Polishing Company is pleased to add Makmarine to their list of endorsements and wishes them every success with this fantastic new product
for more information about the c-fury and Makmarine go to