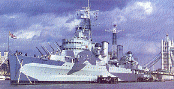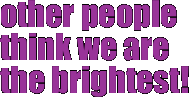 Mike Milbourne has been involved in all aspects of car preparation and motor sport for many years. He has gained valuable experience in car detailing by preparing his cars for concours events, shows and club meetings. His cars have won awards at both regional and national level.
Having tried a number of brands and products over the years Mike came across TPCL gloss enhancing polish and Wax and following demand for the product, what started out as a hobby has now become a business.
The Polishing Company satisfies the demands of owners who want their vehicles to look good with a minimum of effort and at a sensible cost. All the products are simple to apply and will not damage precious surfaces or leave any messy residues where you don't want them. The polishes are silicone free and our wheel gels and metal polishes contain no anhydrous chemicals. Our 303 Aerospace cleaner is even biodegradable and safe enough to wash vegetables in!
The Polishing Company has recently been appointed as UK distributors for 303 Aerospace products which offer a range of UV protectants and cleaners ideally suited to the automobile, marine and aviation environments.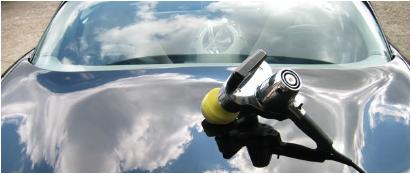 The products are the world's most 'manufacturer recommended products' and provide high levels of UV protection to all types of fabrics and vinyl.
The 303 Aerospace protectant can be used to rejuvenate and refinish marine gel-coat and enhance all types of automobile trim without sticky residues and dyes. Additional products include convenient windscreen washer tablets, fabric guard waterproofing for canvas awnings and clothing and even a fluid to protect and repair damaged CD's!
If you have a classic vehicle or lots of metalwork to polish then our English Custom Polish range will fit the bill!
It is used exclusively by leading museums like the National Railway Museum to restore and protect their engines and silverware and is in use in a wide range of automobile, steam engine and railway museums throughout the UK.
Our internet shopping facility is on-line but if you prefer to order by telephone call 01379 640208
You can also e-mail us at:
info@thepolishingcompany.com
Don't just take our word for it! Ask our customers! Our range of polishes are gaining reputation rapidly and have already been endorsed by several museums and organisations, including:
The National Association of Street Rods Bressingham Steam Experience
The Royal Military Academy & Royal Chapel, Sandhurst
The Burrell Steam Engine Collection
Weeting Steam Fair
Beamish Open Air Museum
Bygones, Holkham Hall
HMS Belfast
The National Railway Museum
The National Motor Museum
The Science Museum
The Honda Shadow Owners Club
Old Glory Magazine
Circuit Driver Magazine
Piston Heads
BMW Land